Originally built by Apogee, Inc……Here are the Battlestar Galactica Studio Filming Model Photos!!!

After photos were taken of this awesome piece by artist Chris Pappas, then shown to me by artist Mark Dickson (as they were kept from the general public), I was able to purchase them (and all rights to them) from  Chris for $2,500, and make them available to all who wished to see them. These are not to be confused with the second, interior shots set. Chris has another set of 300 photos featuring the interior shots of the model that he is selling separately from these that I now own that show the outer detail of the studio model.

This is what I happily proclaimed on January 23, 2008 of my purchase…
"Copyrights have been acquired for 300 DETAILED HI-RES photos of the Battlestar Galactica Studio Model. In other words,  I, Kurt Kuhn (of Kuhn Global, Inc. and Modeler's Miniatures and Magic) now fully own them, the images on them, and ALL the copyrights regarding the usage of them.
I AM PROCLAIMING THEM TO BE PUBLIC DOMAIN!!!
From this point forward, EVERYONE now has the right to have and do whatever they wish with them!"
Kurt Kuhn
Kuhn Global Incorporated
Modelers Miniatures & Magic
Now, it should be noted that these photos were taken by Chris Pappas directly after the Mark Bradley restoration was done. What this means is that while these photos are detailed, this is not accurate (part for part) to how it was originally seen on screen.
However, the good news is that the then owner of the Galactica Studio Filming Model (Gary Cannavo), before he sold it in 2017,  had since spent thousands of dollars restoring this original filming model to it's original specs… part for part! It is now in it's original glory once again.
Here again are the photos I purchased the rights to, and released on the Resin Illuminati in January 2008, which also began the mass public sharing of studio model reference since that time …

Kurt Kuhn
USA
**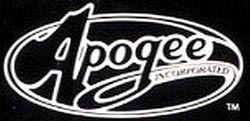 USA
**
Chris Pappas
USA
**
Mark Dickson
USA
**
Mark Bradley
USA
*****************************
*****************************
Statements made, or views expressed may NOT be the views of Modeler's Miniatures & Magic
Pricing and Availability are subject to change by the Kit Maker/Vendor or Artist at any time. Modeler Magic is not responsible for maintaining the prices in accordance to the changes made by the Kit Maker/Vendor or Artist.

Professional Customer Service and Quality Control are the responsibility of the Kit Maker/Vendor or Artist selling the item of which Modeler Magic is only showing for them.
Modeler's Miniatures and Magic has no professional or monetary affiliation with any kit makers, vendors or artists shown on this site other than showing the works and offerings those Artists, Kit Makers and Vendors wish to show on Modeler Magic in their own names. Modeler Magic promotes the art form in this way. Modeler's Miniatures and Magic claims no trade marks or copyrights on anything shown on it's site other than it's own created artwork presented. Modeler Magic reserves the right to remove any material shown at any time from anyone, and we will follow all legal aspects of the art form as they are presented to us by the proven legal owners of the above stated materials and/or their court appointed representatives.

****************************************