KIT ALERT!!

Presents

31 Inch! Thunderbird 4
Limited Release Model Kit
(Pricing is Subject to Change by Kit Seller)
£450
Plus Shipping

Number of Pieces: ~30
Shipping Amount: UK – £25, ROW on request
Shipping: World-Wide
Kit Availability: Available as of 5/7/2019
Payment Methods Accepted: PAYPAL (Modeler Magic Always Recommends Using PAYPAL for BOTH Purchaser and Seller Protection.)
Kit Description: This kit is 31″ when built and is a replica of the largest model used in the TV Series. We have attached a photo provided by owner of a previous release of this kit showing how amazing it looks when built.
The kit for sale consists of every part shown
This is a limited edition kit and is aimed at competent modelers only.
All parts for the main body are Fiberglass and not for beginners, you should be used to joining and filling bodywork prior to paint, any parts colored are for production reference only, parts will require prepping and some tidy up as part of the build.
All photos of the kit are of the production prototype, every kit will be produced to order so please allow 2 weeks for dispatch from date of payment.
The last picture is of a built finished model to show what can be achieved with this kit.
Please ask if you have any questions before buying
—
Thanks,
Chris Dye
Business Partner
www.abovebeyondretail.co.uk
To contact the SELLER direct, please click the CONTACT SELLER link below.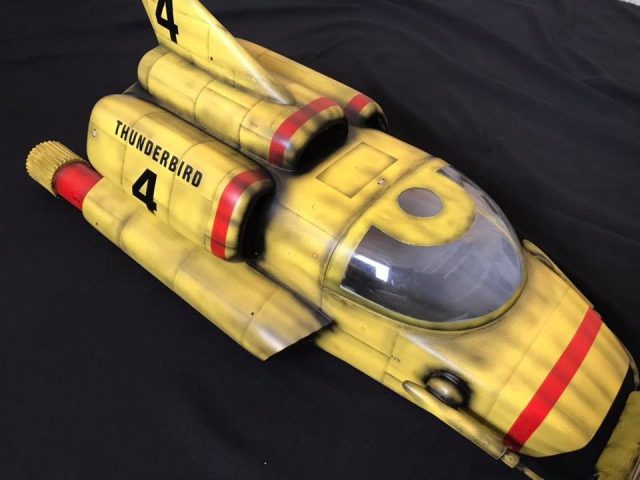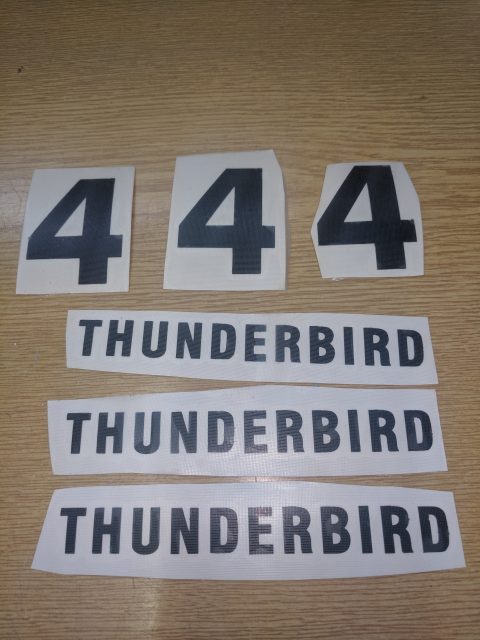 To view more on this KIT, click the VIEW MORE Button Link below…
—

Chris Dye & Bernie Walsh
England
*****************************
*****************************
Statements made, or views expressed may NOT be the views of Modeler's Miniatures & Magic
Pricing and Availability are subject to change by the Kit Maker/Vendor or Artist at any time. Modeler Magic is not responsible for maintaining the prices in accordance to the changes made by the Kit Maker/Vendor or Artist.

Professional Customer Service and Quality Control are the responsibility of the Kit Maker/Vendor or Artist selling the item of which Modeler Magic is only showing for them.
Modeler's Miniatures and Magic has no professional or monetary affiliation with any kit makers, vendors or artists shown on this site other than showing the works and offerings those Artists, Kit Makers and Vendors wish to show on Modeler Magic in their own names. Modeler Magic promotes the art form in this way. Modeler's Miniatures and Magic claims no trade marks or copyrights on anything shown on it's site other than it's own created artwork presented. Modeler Magic reserves the right to remove any material shown at any time from anyone, and we will follow all legal aspects of the art form as they are presented to us by the proven legal owners of the above stated materials and/or their court appointed representatives.

****************************************